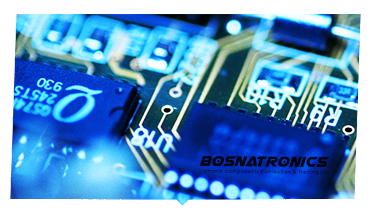 Bosnatronics. was started in the Year 2014, with a vision to become leading distributors of Electronic Components. We keep our customers in center before planning any business aspect. Driven by quality and transparent aspects of business we have been able to cater the requirements of customers across globe. In this fast and rapidly changing market dynamics, OEM and EMS companies cannot solely rely on franchise distribution to keep their production lines running. Bosnatronics stands to resolve this obstacle, owing to our commitment to quality and urge to give utmost Customer Satisfaction. We offer a wide range of parts either from stock or can source if at all available. We have sourcing team who works day and night to source the components from various resources across the globe.
We also can work as a buyer for your company. You just send us all your requirements and we will do the rest. We also do the scheduled deliveries, you can let us know your quarterly or semiannual or annual requirements and we will stock the parts for you in our facility and can ship you as and when you require. We are dedicated to provide quality products in all the listed category under most competitive prices. We are also ready to help our customers with our 24*7 backend support at Email: info@bosnatronics.com. Continuing to the work ethics that we follow we are very much obliged to keep our margins low for new business, so as to give them chances to grow and maintain our business relations for longer time frame.
We seek your help & support for mutual growth and benefit. Together we make this planet a better place to live.
WHO WE ARE
Bosnatronics is an independent distributor of Electronic Components, that purchase components from reliable sources, stock them and deliver to customers on daily or weekly basis. Nourished with experience of industry experts and professionals, who can forecast market requirements, we are able to provide allocated, obsolete and hard-to-find components as well as the commodity product that customers use on a daily basis. Along with the supplies that we make, we provide constant and reliable access to a global source of information that could help them grow Business.
Bosnatronics believes that real success can be achieved when we grow together, hence we are open to have you as our channel partners. We always welcome people who can help us to grow together. People and organization who are ready to work for customers satisfaction and maintain quality standards are always appreciated.